Welcome to Bach Elementary!
Home of the Bengals
Bach Elementary School is located near the heart of Ann Arbor, Michigan in the Old West Side. Just like our city, Bach is a diverse, close-knit community with a focus on learning and growing together.
---

Daily Health Screening
Daily Student Pre-Screening for COVID-19 Symptoms
Important quarantine and isolation FAQ information for parents
---
Kindergarten Round-Up Information
Kingergarten Round-up Webinar Video:
---
Bach Hybrid Return to School Information Meeting
Additional Grade Level Night Meeting Videos:
1st-2nd Hybrid Parent Info Night

3rd-4th Grade Hybrid Parent Info Night
---
Bach Elementary Food Drive

Bach Elementary specials teachers Tina Champagne and Maria Bajorek have joined together with the Rotary Club and Food Gatherers to help stop hunger through this unprecedented year! It has been stressful and challenging and we want our community to know that we care and want everyone to be healthy, happy and safe.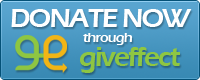 ---

---
This link to Tender Press will permit you to download a coloring book for young kids. The coloring book is titled, "Georgie and the Giant Germ" and it may help students understand more about the Covid-19 virus. Tender Press is in part supported by the UM School of Social Work and focuses on relational health.