Welcome to Bach Elementary!
Home of the Bengals
Bach Elementary School is located near the heart of Ann Arbor, Michigan in the Old West Side. Just like our city, Bach is a diverse, close-knit community with a focus on learning and growing together.
---
Return to School Information Meeting
The Bach Community is invited to attend an information session on Tuesday, March 2nd at 6:30 p.m. for families that would like to learn more about the hybrid in-person option.
The information session will provide families with factual information to inform their decision to participate in the hybrid in-person option or to remain virtual for the remainder of the 2020-2021 school year.
The information session will be hosted as a webinar. The link to join Webinar is as follows: https://a2schools.zoom.us/j/97045073599
I invite you to use the following form found HERE to submit questions before, and during the meeting. The questions document will close two days after the meeting. We will use the questions from this form to answer questions and clarify our hybrid model.
---
Bach Elementary Food Drive

Bach Elementary specials teachers Tina Champagne and Maria Bajorek have joined together with the Rotary Club and Food Gatherers to help stop hunger through this unprecedented year! It has been stressful and challenging and we want our community to know that we care and want everyone to be healthy, happy and safe.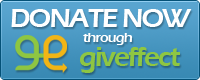 ---
March is Reading Month Assembly Slideshow
---

---
New to Bach?
Take a tour of our school:
---
This link to Tender Press will permit you to download a coloring book for young kids. The coloring book is titled, "Georgie and the Giant Germ" and it may help students understand more about the Covid-19 virus. Tender Press is in part supported by the UM School of Social Work and focuses on relational health.